Upcycled / Recycled Lamp Art
Let me ask you guys a simple and bit silly question, why the lighting lamps are used? Well, you can't be so lazy to give me a single word reply that for lighting. I know this very well, but there is another aspect of the lamps. To me, they mean more than a mere lighting object because you can have an Edison bulb in the room or on a larger scale you can go for a chandelier then why to go for a lamp? I think this is a decoration piece more than a mere lighting object. Here are some recycled lamp art ideas that you guys would certainly appreciate to be designed for your room interiors.
Have you got a broke or out of order pedestal fan? Ok great. If this is not in use anymore being an old fashioned object, you can recycle it as an industrial lamp to place on your side table.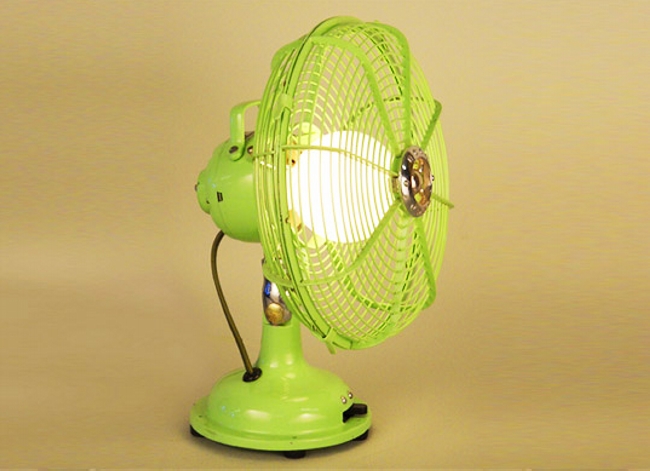 If you still want to pursue your passion for some industrial artistic home installations, this is a bit complicated yet pretty practical upcycled lamp idea. You have to collect some used iron pipes, a couple of wooden slabs and a thick wooden base, that's it.

If still not satisfied, here is another one to go for. This apparently looks like some cylinder installation used for measurements, but here we have got a totally different job for this metallic stuff. This is going to lighten up our rooms and our moods as well.

This is all about manipulation of different iron pipe pieces, how you fix and manipulate them. If you have got any similar object in your home you can still make the best use out of it. This would be an entirely new experience for you and your friends as well.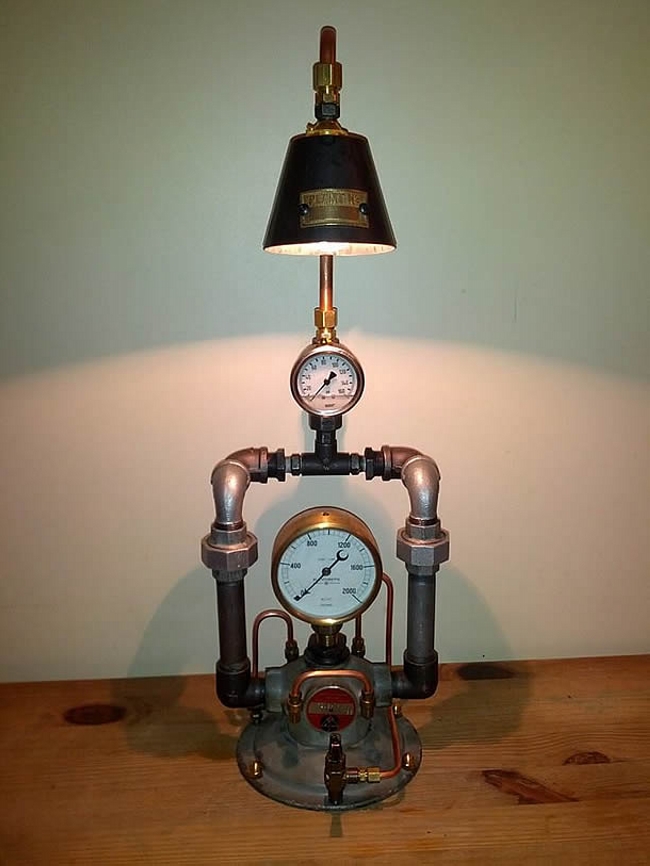 Interior light fixtures are meant to be a decorative object more than a mere lighting object. I think this job is done very efficiently by this recycled lamp art idea where we have made the lamp using some old book pages. They are cut and shaped in a certain manner that makes a perfect lighting lamp out of this art idea.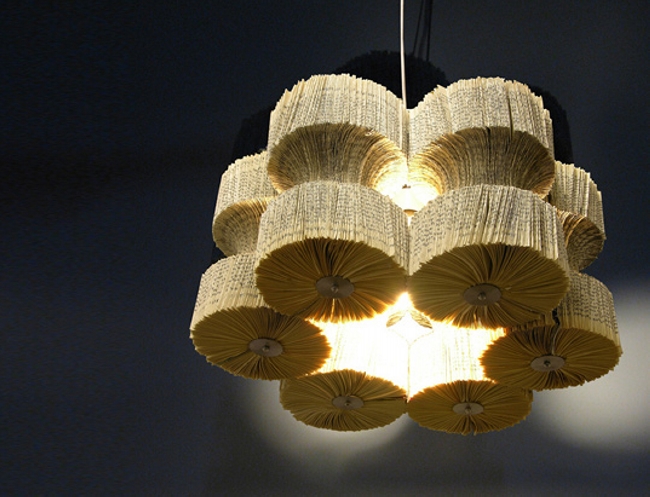 When we talk about recycled lamp art idea then it could be anything, may be your scooter's beam light, or some broken iron, even a sound system whatever is easily available with you just think to recycle it and have something exclusive like this.

If you are going to install the recycled fan outdoor, make sure they are hanged very firmly because the blowing wind might cause them to fall down. I think getting such smart recycled lamps installed in your patio would completely change the atmosphere all around.

And this one is finally ucpcyled to show you guys that even the inches long iron pieces can also be used in such a creative manner. When it comes to the recycled art craft, this could be anything beyond the general perceptions and definitions of things in the conventional world.