A wooden cable reel is a beautiful circular object, shaped like a drum such as a spool which is used to carry various types of electrical wires. This is widely used to transfer fiber optic cables and heavy duty electric cables. A cable reel is usually made of four different materials like wood, plywood, plastic and steel as well. The cable reel which we are talking about is wooden cable reel. This wooden cable reel has multiple uses like to export cables and single trip use. These wooden reels are very durable and can bear heavy loads. They are usually made of resinous wood.
These wooden reels are mostly discarded after the cable has been used. They can be obtained easily from certain construction sites. And because of their unique they owe to many stylish recycled products of furniture like small coffee tables. These recycled furniture products are obviously pretty cheap cost wise as one has not to pay against the wood neither one has to further mold or shape them. So these are easily cut and shaped like daily use practical furniture products and used by the ones who are not willing to buy expensive furniture for some specific place.
Not only the stylish vintage coffee tables could be made by recycling these cheap cable reels but by employing smart ideas you can also make stylish sitting sofas and one seated unique stools for individuals. But when it comes to specifically coffee tables, you just have to paint and smoothen up their texture, and you end up with smart delicate coffee tables. Certainly many amendments could be done as shown in the pictures like you can cover it up with a common circular transparent glass on top. Or even you can place and additional circular sheet of wood just above the top surface to further enhance its style and beauty.
For instance being specific for your patio or garden sitting arrangement, you can manage for many stylish sitting arrangements there just by recycling wooden reel cables. Just like in the first picture, you can have a giant wooden cable reel lying on the ground by its one side upside downwards in the centre like a coffee table having a beautiful vase containing fresh flowers, along with three or four squared individual stools having soft and smooth top. Or even you can use a big wooden cable reel in the middle as table and other same sized wooden cable reels relatively smaller in size in its surroundings and make a full sitting arrangement with the help of all wooden cable reels and nothing else.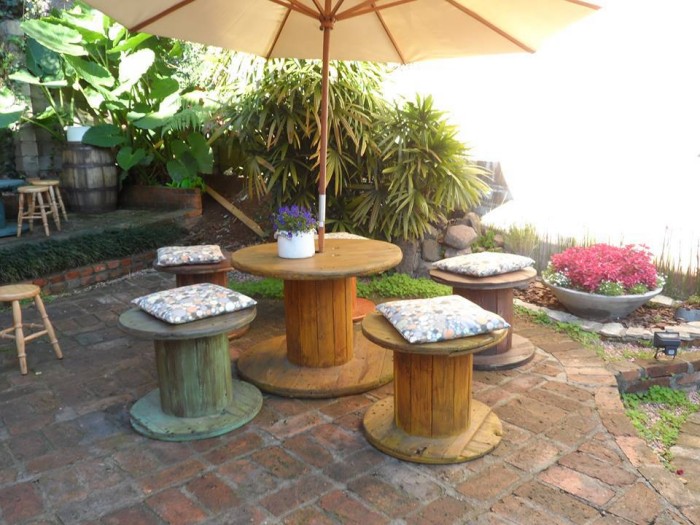 Again if you want to add more and more charm to your wooden reel cable products, paint your wooden cable reel in straight white color, and place it with other white painted chairs and offer a sober look to your space. Or place a giant cable reel in your garden and install tiny sitting stools in its surroundings along with a bushy roof top to make a hut.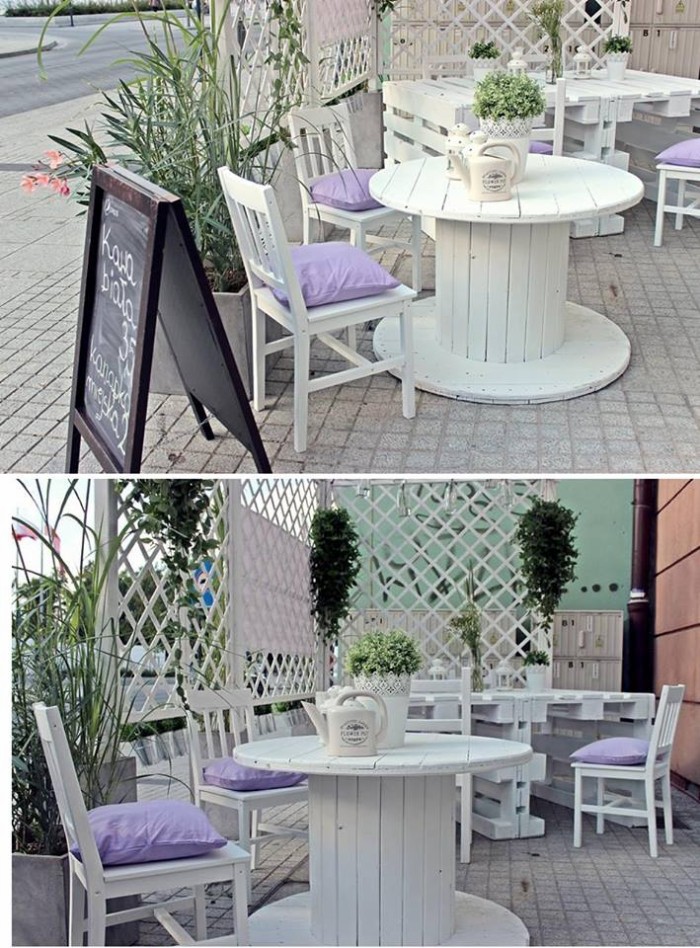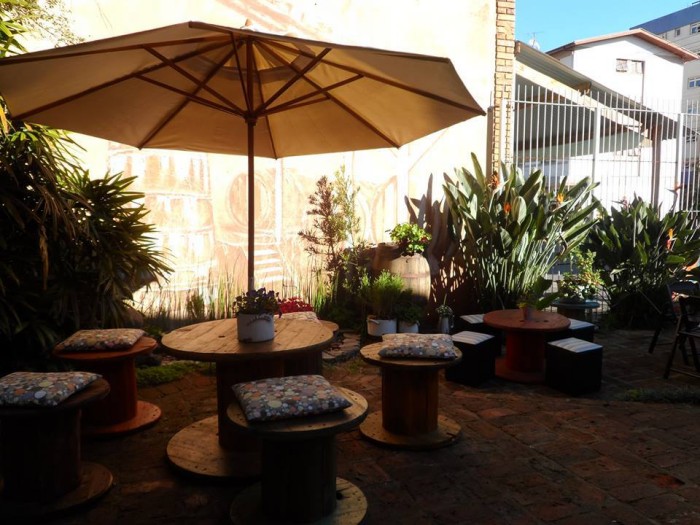 You can be much more creative while recycling these wooden cable reels. You can place a stylish plant bucket on the upper surface while some beautiful lanterns and a planter on the lower one. You can also place a couple of cable reels like one on another one by sticking them firmly to give them height. You can also make a tiny book shelf by placing some vertical wooden planks in the inner surface by sticking and fixing them. Another way to recycle is to place just one circular surface in an erected position by cutting the other one.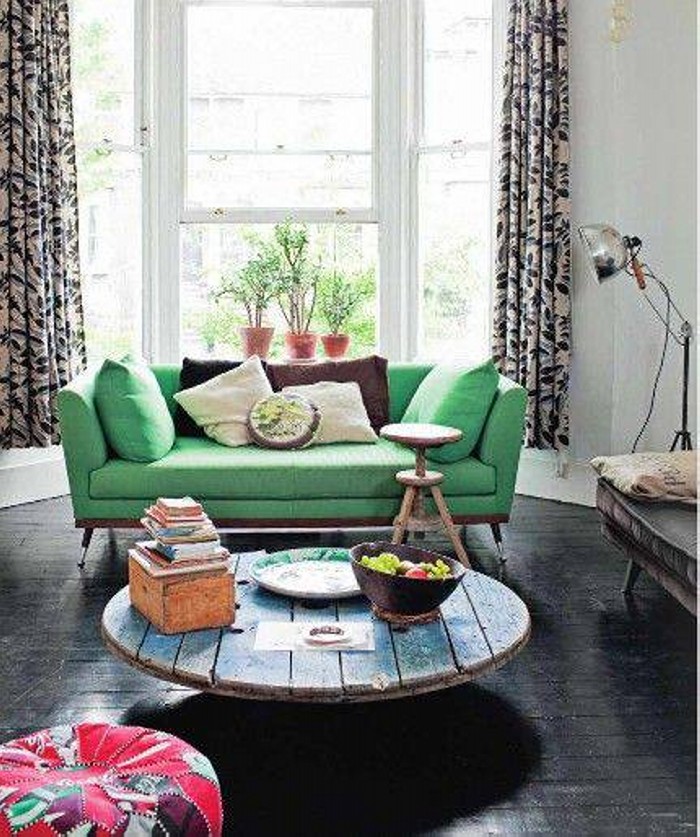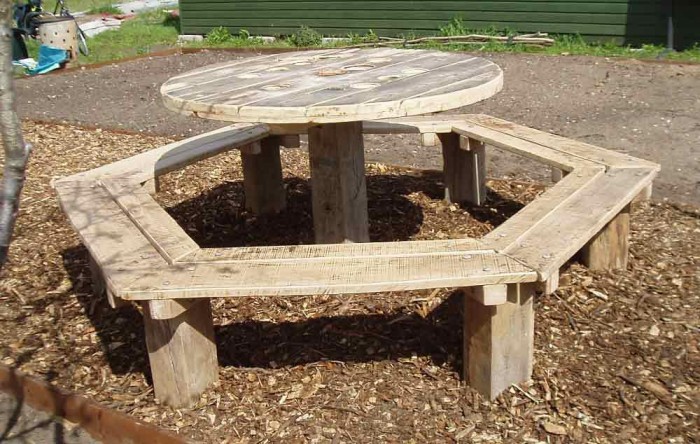 This wooden cable reel is such an interesting thing that you can do countless experiments in recycling them. A mobile wooden book shelf, a stylish rustic dingy bird cage, a comfortable cat house for your pet, a smooth sitting bench for your garden or patio, a coffee table with reclaimed legs and glass top, an industrial table for your desktop and what not. You would literally feel fallen in love with these recycling ideas. These cable reel ideas are so ravishing and lively that you are definitely going to hunt for these cheap cable reels everywhere around. And you are certainly going to be widely appreciated by your pals and buddies on these master art crafts and recycling ideas.