Things Made with Upcycled Wood Pallets
If we start talking about the things that can really be made using the wood pallet, this would take us a long time to list them down. Because there are countless things that can be made with this awesome material. As we know that the shipping pallets are made with the pure wood, though that is not of very high quality. But still the wood is one of the best materials that can be used to make several wooden furniture items and some other stuff that is used for embellishment and décor. Here are a number of things that are made with upcycled wood pallets.
I would take the pleasure to begin with such a classic wooden pallet furniture item that is immensely beneficial for the house hold. This elegant pallet wood repurposed shoe rack can also be used as a vertical garden where you can place a couple of planter pots.

This whole set up seems like a decent pallet wood wall cladding. This is basically a pallet wood wall shelf that has got many racks where some of your decoration pieces can be placed. This could cost hundreds of bucks but with the wood pallet this is made pretty free of cost.

Pallet made water coolers are another good accessory that would be of great use in the summer season. We didn't bother much about the quality of shipping pallets, still this turned out to be a perfect wood pallet water cooler.

Often the beginners ask me to bring them some very basic wood pallet furniture item structure. They want this to grab the whole comprehensive plan that how exactly these finished wooden furniture items are made. And I think this raw pallet wood couch is pretty decent to give you guys an idea.

From this wooden couch, the things would get crystal clear as you guys can see that the same shipping pallet wood planks are used in making this whole wooden couch. Whole pallets are disassembled first and then they are cut according to the pattern. Then each plank is fixed according to the design.

Doors are the rare creation made with the pallet wood. But after all the shipping pallets can be used in making all of the wooden items, so the doors can also be made very easily. You just need to be accurate in your skills and expertise.

As we discussed earlier that the pallet wood is also used ideally in the embellishments. Here we have made a beautiful patio décor idea for the patio. What we actually did here, we just grabbed a couple of wooden crates and painted them. Then we just placed them in the patio in an uneven position.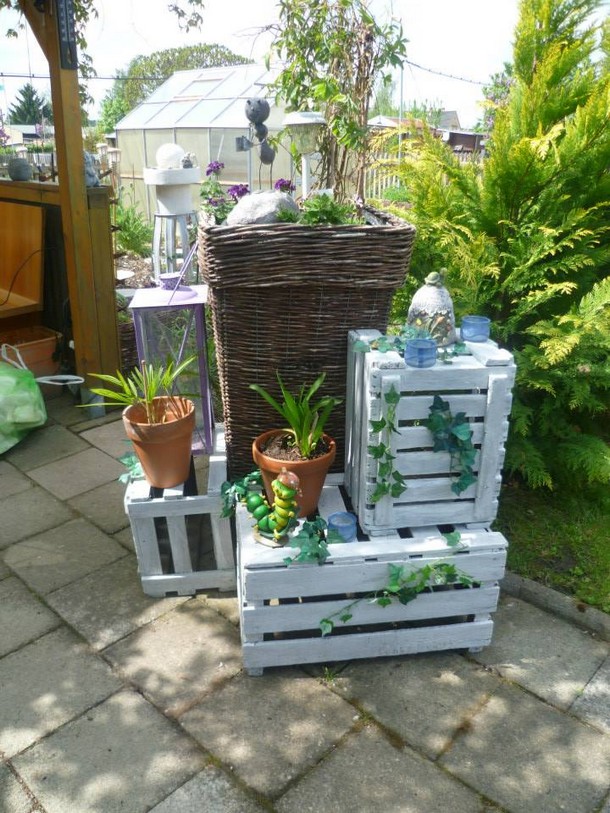 Shipping pallets have got so much potential benefits. They can be arranged very easily from different sites, they are cheap, they come in different sizes and above all they can get us all kind of wooden furniture items but for this you have to be a good carpenter.

Would you ever find such an insane pallet wood couch in the market? The answer is certainly not. This sort of craziness can only be expected from the pallet wood crafters. Three shipping pallets are fixed one on another, and a decent back is created with the pallet wood planks, and that's it.

When you are looking for a dog house, you just don't need to go out there in the market if you have got a couple of shipping pallets in your backyard. You can also recycle a whole comprehensive dog house, but such a tiny dog bed can be made within minutes.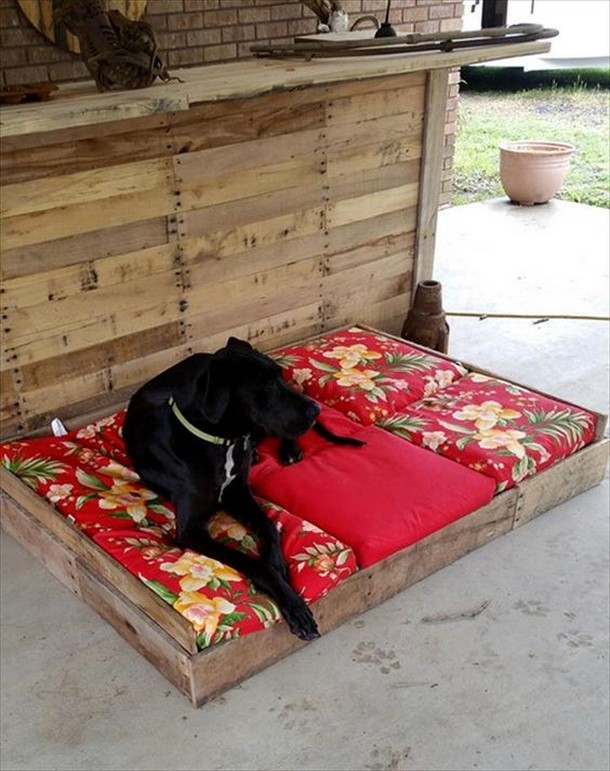 The pallet wood planks are cut so ideally great that they can be made the part of every wooden furniture item. They are slim they are straight and they are sized ideally as well. So juts disassemble them and use them in making your desired wooden furniture item.

Wohooo… here comes another ideal pallet wood upcycling idea. I know some of guys are making the bad faces already, but go and ask the art lovers about the beauty of this vintage pallet wood recycling idea that is made especially for the TV.

Last weekend I saw such a toddler furniture idea in the market and I was so impressed. But when I saw the price tag I was literally scared. Then I wanted to make it at my own to show that what exactly can be done using the wood pallet. I think you guys would also approve this cute wooden beauty.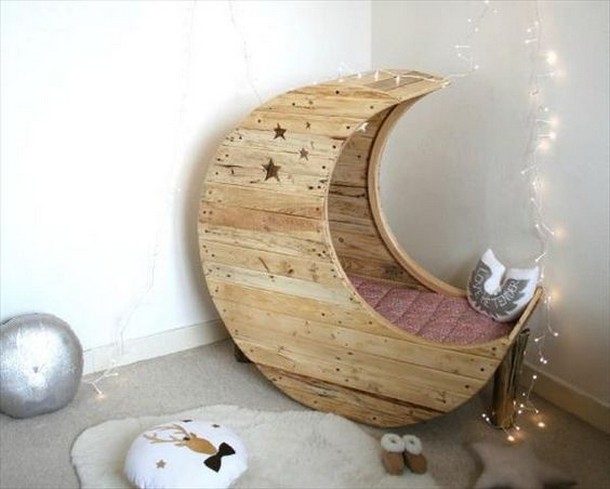 Wall shelves are in fashion since centuries. No matter how small or big the house is, or even it is about the office, a decent wooden wall shelf would be a perfect installation among rest of the stuff. This proves to be a lot helping hand.

Before the pallet wood upcycling, I couldn't even imagine to talk about such elegant wooden products. Wall cladding, wooden flooring, furniture items, they were all pretty scary cost wise. But the blessing of pallets literally transformed our lives. Now we are no more intimidated by the sky high prices anymore.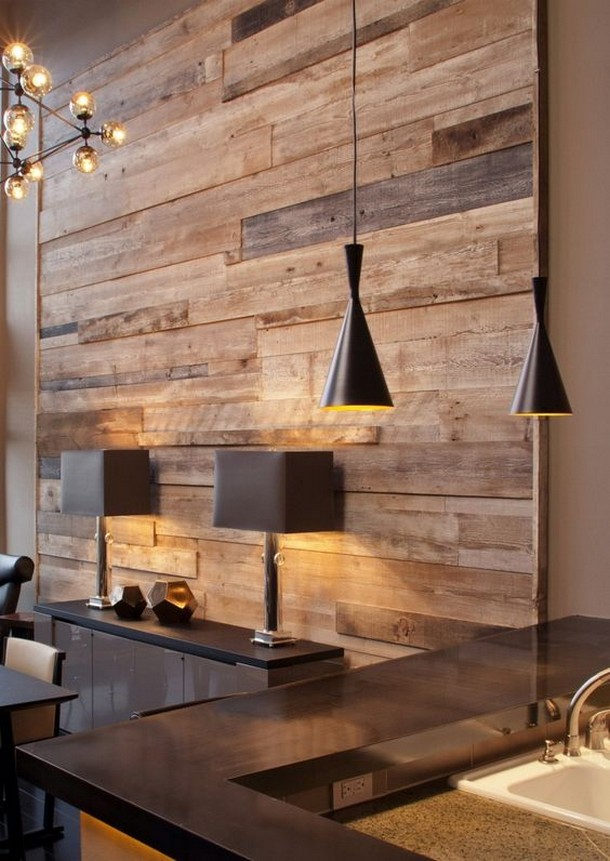 When was the last time you took your kids to a play area or fun land kind of place? Do you find it boring and time consuming? Then you have to take initiative to recycle this wood pallet kids fun area right inside your house and be free from this tiring responsibility.

Wall art means a lot to the interior décor professionals. They feel that this is the best place to leave an impact on the visitors. If this kind of stunning pallet wood wall art is done, you do not need any professionals anymore.

This gigantic wood pallet headboard separated from the bed is presented here to you guys so that you could have the closer look on the entire structure. The racks on both sides would take care of the night lamps, and the rest would assure the style and comfort as well inside your bed room.