Organize Your Garden in Decorative Ways
Apparently the gardening seems to be a common daily routine business that is just like all other daily matters. But actually it isn't that simple and straight. To maintain your garden and to maintain its beauty one has to take certain measures. Once a garden is created, it really requires to be taken care of on regular basis. So the essence of this discussion could be summarized as we must try some decorative ways to organize our garden. By employing to these tiny cheap garden decorative ways, we would in a better position to present our green landscape in much presentable way.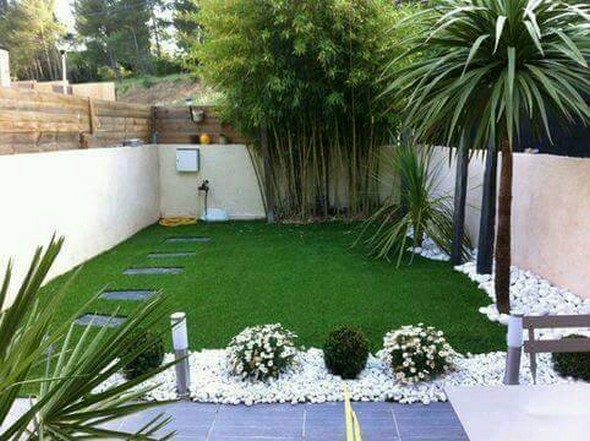 As we discussed in many early garden related projects that to make these decorative ideas we mostly require the cheap stuff that can very easily be arranged around us from different sites. Like here we can see the muddy colored crush, this is basically the brick crush.

This designer green landscape is not created by some ordinary amateur gardener, but by some cunning professional kind of guy who is so much expert in making the garden décor ideas because combination, symmetry and installation of different objects is simply mind blowing. This really deserves to be admired.

Apparently these seem just the bunch or baskets containing deep red roses. But have you got any idea what these baskets are made with? Well, these are the skin of trees that are shaped like a basket that is just more than attractive for this specific job.

If we have a look on this garden decorative idea with a  financial overview, we would immediately realize that nothing expensive or market based decorative item is used in here, the same pebbles, crushed and round stones that are stained in white are used here to beautify our green landscape.

I think this one is a phenomenal garden decorative arrangement so far. I don't find a single example that can be matched with this garden décor idea. Each and every content here is in a certain quantity that is pretty according to the space. Wooden slabs, wall cladding, crushed stones each and everything is in order.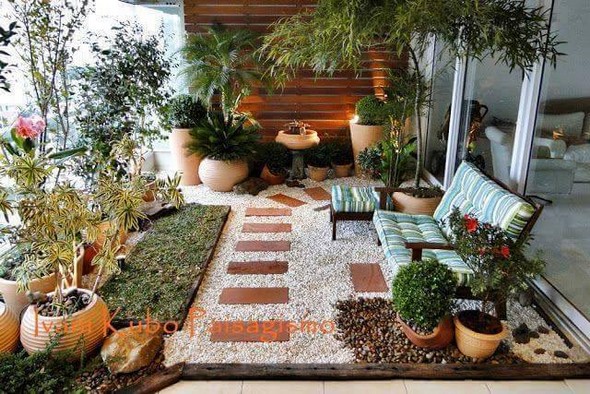 Coming to the next decorative plan, we again preferred to use some indigenous elements which were easily available with us. These debarked wooden pieces are fixed in the soil in a beautiful sequence making a zic zac pattern. Plus the clay made planter pots which are quite huge are employed here.

This is also one of the best garden settings. Our fellow crafters have gone to all extents in the beautification of this place. First of all the wooden walls were created with the wood pallet. A boundary line is drawn which carries the planter pots along with the crushed stones.

In the end we have presented a couple of decorative ways where again we prevented the use of any expensive market based thing that could cost us much. And our motto is to provide you the best garden décor ideas without bearing any major expenses.