Extraordinary Wood Pallet Plans
I started the wood pallet recycling almost a couple of years back as an amateur pallet wood crafter. Since then this has been a long and exciting journey, form that day to onwards I never looked behind. We started from some wood pallet recycling ideas and as the time kept passing these ordinary wood pallet recycling ideas transformed to some extra ordinary pallet wood repurposing ideas. And we never paused this ongoing pursuance, and we always felt pretty excited in sharing these extra ordinary wood pallet plans with you guys. Here we have enlisted some of those extra ordinary ideas.
This very first wood pallet recycling idea is extra ordinary in the sense that it is a must have for every house hold. Especially if you are living in some congested apartment, because there you would be facing certain storage problems. In this situation this hanger with seating would be of great help.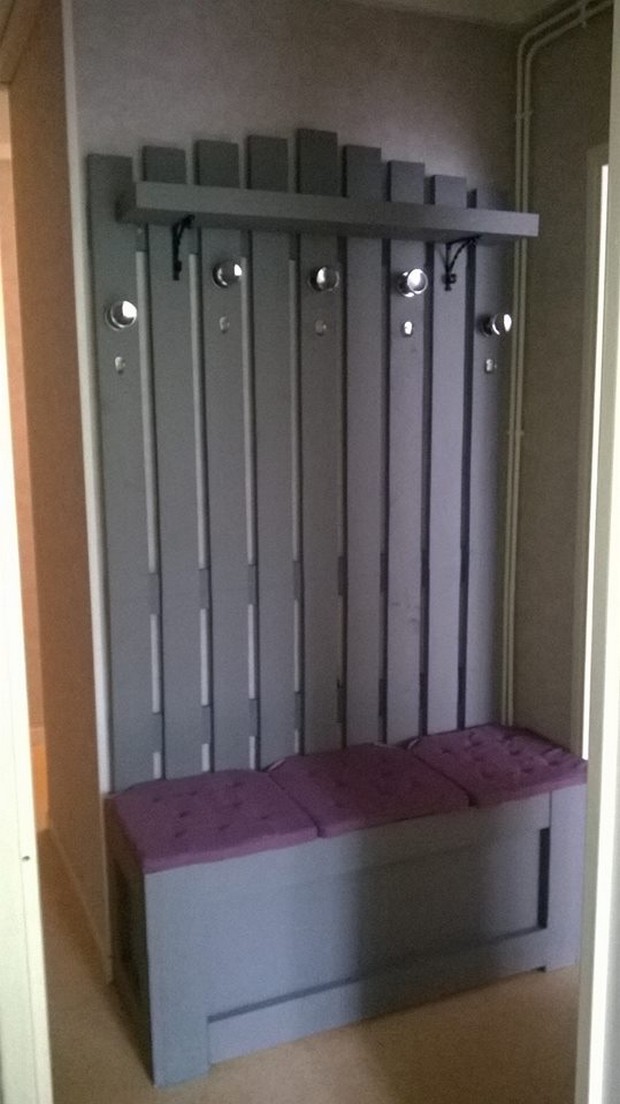 This is kind of next level in taking care of your pet dogs. You guys take every possible care of them, you feed them well, but this is some extra ordinary incentive for your pet dogs. This wood pallet recycled dog house is a bounty for your beloved pet.

This rustic wooden pallet recycled side table was made using the finest shipping pallets. It has got the slimmest shape and design, plus it is made multi tiered with a certain purpose so that this could be used in the best manner with maximum provision of storage space.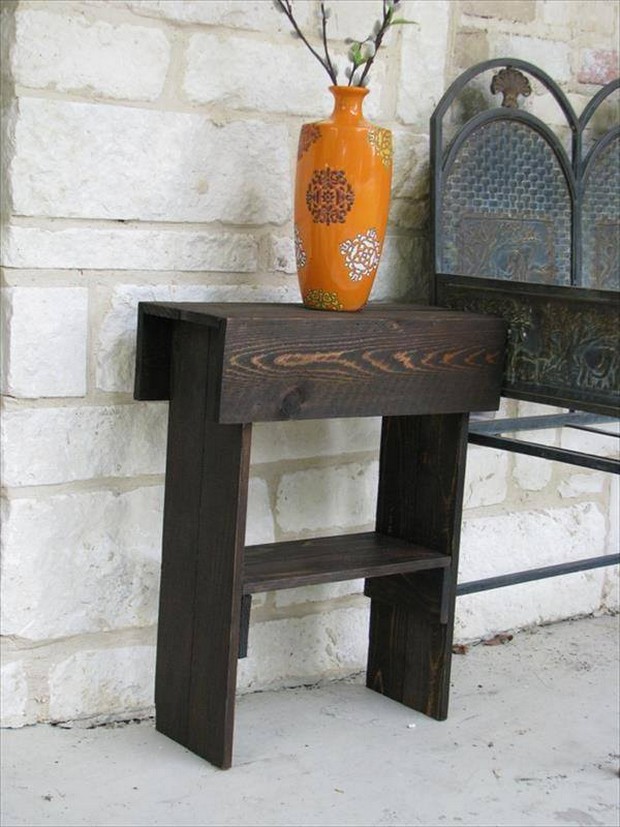 This four seater wooden pallet recycled couch was made with the fines shipping wood pallets. The design we pursued in this specific project is a bit unique in nature as the back is pretty different from the conventional wooden couches. While the centre table is also kept quite simple.

Now come towards this wood pallet bar closet. This could best be used outdoor because of the rustic wood that is used in here. This large wooden closet has multiple cabins and drawers where you can place a number of accessories that you need while sitting outside.

Can you guys figure out that what exactly is special in this wooden pallet upcycled table? I think all the nationalists and patriots have already figured out. We drew this flag pattern with great love and devotion towards our country and again all was done using the wood pallet planks.

Well, this kind of moving wooden doors are quite trendy now days. But they look good while installed in the offices or some commercial places because in the house it would be a bit too formal to have this kind of moving railing door. Random wood pallet planks are were used in the entire structure.

And lastly this is the most common wooden pallet creation that we have recycled countless times. This wooden pallet coffee table along with the wooden bench, both are the creation of wood pallet. While the glass top on the table has made it more attractive.