Recycled Pallet Wood Decor Crafts
We always keep on bringing you ever new ideas of decor crafts. Today we have some marvelous recycled pallet wood decor crafts ideas for you which would lure you a lot and would add a lot to the beautification of your house. We just can not always buy some expensive home decor crafts and even still they do not match completely with our choice and priorities. Have a look on these recycled pallet wood decor crafts. Here is a stylish colorful wall shelf recycled with a couple of some raw wooden pallet planks to place some vase or photo frame.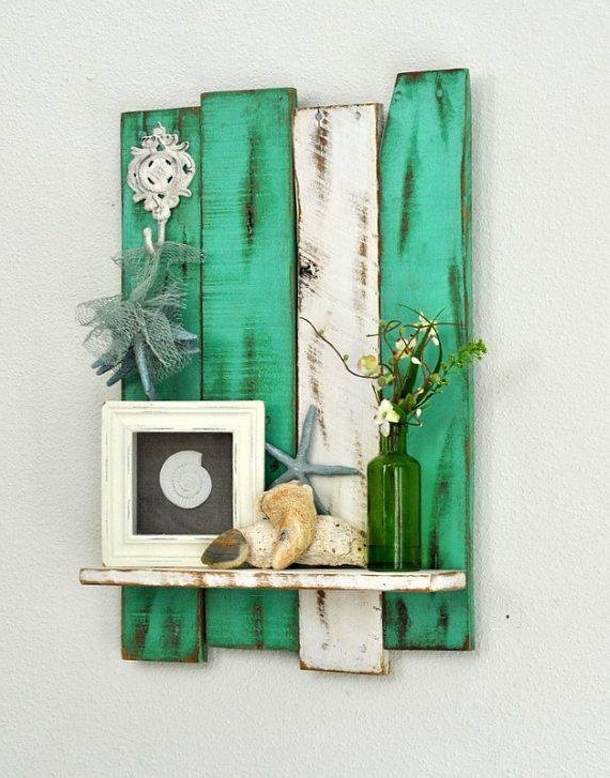 The next one is a huge scenery recycled with wooden pallet. In this art craft we see some amazing flowers drawn right on the wood. Some uneven and unequal pallet planks are installed along the whole wall to make it look like a vintage scenery.

The other one is also a sweet amalgamation of rustic wood and some artistic drawings. Here again we see a different kind of wooden pallet decor craft. Some fine thread work is done on the rustic pallet planks mimicking a peacock which is quite soothing for eyes in a room interior.

Are you sick of conventional tiny photo frames? Here is one that might suit your standards. We see a couple of wooden pallet decor crafts here in this project where some hen portraits are just printed on the wood to make it look like a traditional photo frame.

Coming towards our next project we find out that it is quite an interesting pallet wooden vertical garden. Some mason jars are turned into planters and they are simply fixed and hanged on the pallet wooden vertical garden which is a great substitute of a full fledge green landscape. They seem really appealing indoor.

The next project of ours is a superb demonstration of a pallet wooden wall shelf. We also see some great combination of driftwood making it more attractive and beautiful. This is a most appropriate wall decor craft so far for any room interior, try this out for your room.

A well planned and designed scenery is never a lesser idea for any room interior. Here again we see a tremendous piece of pallet home decor craft which is again recycled with some plain wooden pallet planks. Trees and birds drawn on it show a brighter aspect of the life.

A wall clock can just be installed along the wall. But if you want to make it look more prominent, you can cover it up in a pallet wooden frame which would give a magnanimous look and your mere wall clock would stand distinguished. Give a whole new meaning to your home clock with this pallet wooden wall decor.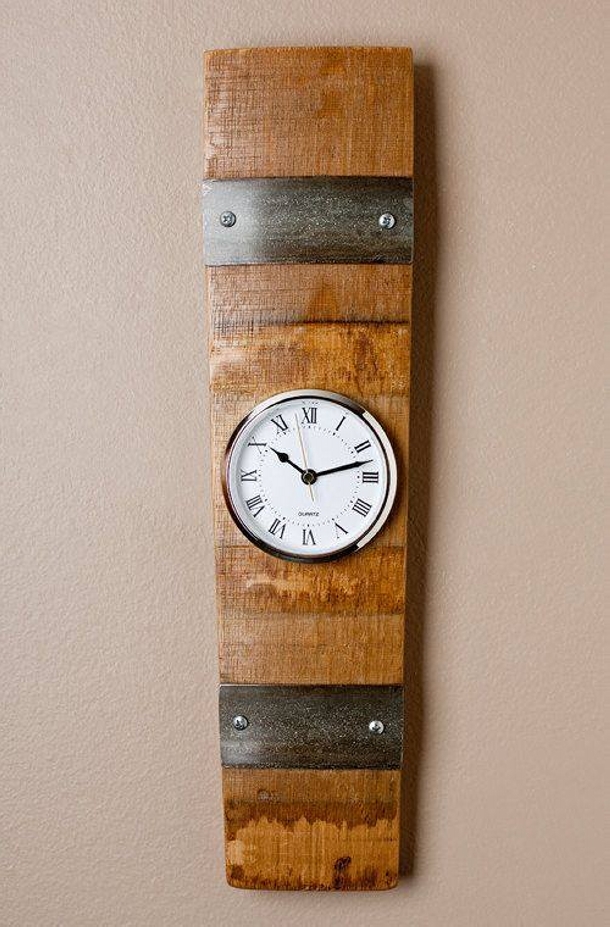 The next project lined up here today is again a superb scenery. A well built rectangular pallet wooden base is set to draw a fine design on the pallet wood. Its rustic color along with a delicate design is complimenting the room interior.

More decor crafts out of wooden pallets: