Convert Old Trunks Into Coffee Tables
These cute old trunks usually remind me of my granny's old house in countryside which we visited every summer vacations. She was literally in love with these stylish trunks and had a large collection of them. In this modern age these vintage trunks have been replaced with the stylish large brief cases. At that time they were supposed to be used for clothes and some other common accessories. Undoubtedly all of us a have one or a couple of these old trunks in our houses that have long been forgotten. Go find them and convert them into stylish coffee tables.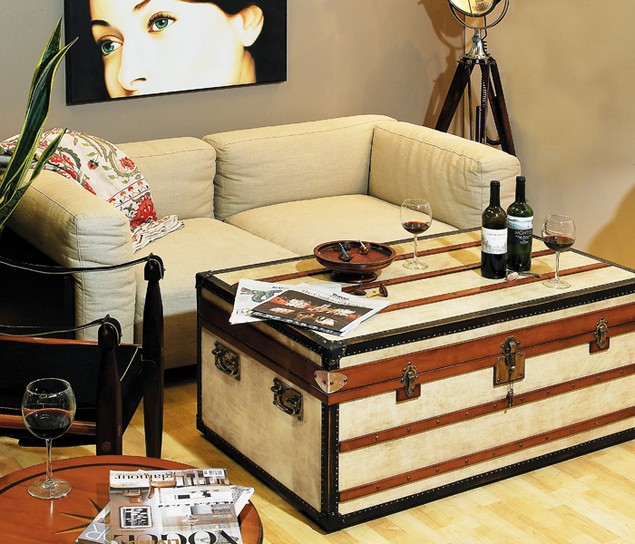 We just strive to maintain a certain charm in our material and we do this by bringing variety of projects that keep changing every day. And this is the salient feature of this platform that makes us pretty distinguished from the rest. Hope you guys appreciate this effort.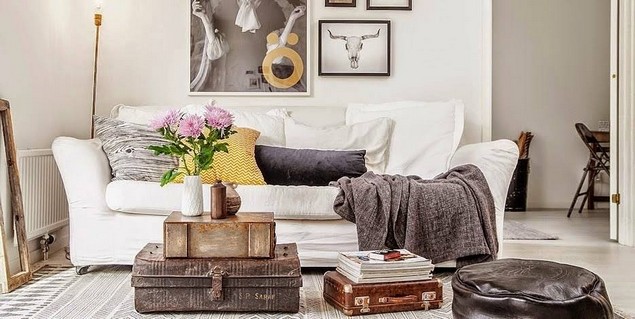 I have seen a couple of trunks like this one in an old Hollywood movie, so this gives me a strange glamorous look I don't know why. We have exploited its looks in a perfect manner and we bothered to convert this large trunk into a very stylish vintage coffee table.

This one is very old one, probably this would make an antique furniture item. This sustained all the marks and scratches over a long period of time so seems like this is telling a whole long story of that era. Grab some reclaimed metallic legs and make something exclusive out of this in this way.

Wow, do you know what exactly we did in converting this beautiful vintage trunk into a smart coffee table? One million dollar question. And the answer is that we simply did nothing, we just placed it on the ground and the flat smooth top of this trunk made a perfect centre table already.

The earlier trunks were all made with the synthetic material but this one is made of pure wood. Even the wood seems to be of pretty high quality that is why it is still un scratched and shining. While the metallic handle and other shafts have also given it an industrial look.

And this is a closer look inside this wooden beauty. This trunk was used as mere storage chest in some earlier times but just with some slight modifications we have turned it into a redefined modified wooden coffee table.

This one seems to be from the late twenties so not that much old. Because the material seems pretty fresh and the overall structure isn't that much deteriorated. But as these trunks have become a bit old fashioned to be used as trunks so this was a genius idea to turn it into a beautiful side table.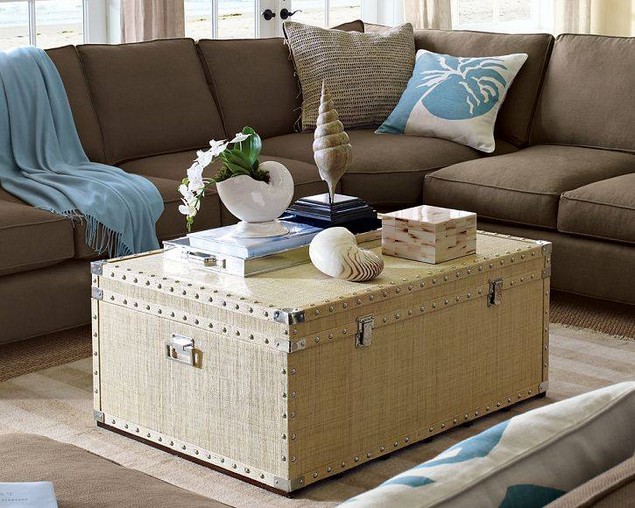 This final call compels you to wake up and realize the importance of vintage stuff. Never let it decay and get broken but bring it out, clean it up, apply some genius idea on it and make something useful out of this apparent garbage.