Creative Kitchen Craft Ideas with Decor
Recycling the things has always been a passion to me. This gives me a strange pleasure deep inside my heart. And this craze for recycling brings me here as this is probably the most appropriate forum where I can speak my heart out. Our entire team of expert crafters always remain determined to keep bringing you guys some marvelous recycling plans that would just make your surroundings beautiful. In this article we would be presenting you guys some fine creative kitchen craft ideas with décor. You just stay tuned in and have a glimpse of these gorgeous recycling ideas.
Are you recently finished with some delicious dessert and want to put it on the table when it is still hot? Nothing to worry about, this awesome kitchen craft would help you handle the hot tray and just put it on the table, it won't get a scar or mark on it.

These recycled chickens are made especially with a purpose to keep reminding you that you are in a place where you make some delicious recipes for family members. These chickens stuck or hanged on the wall would just keep reminding you that you have to cook something exceptionally yummy.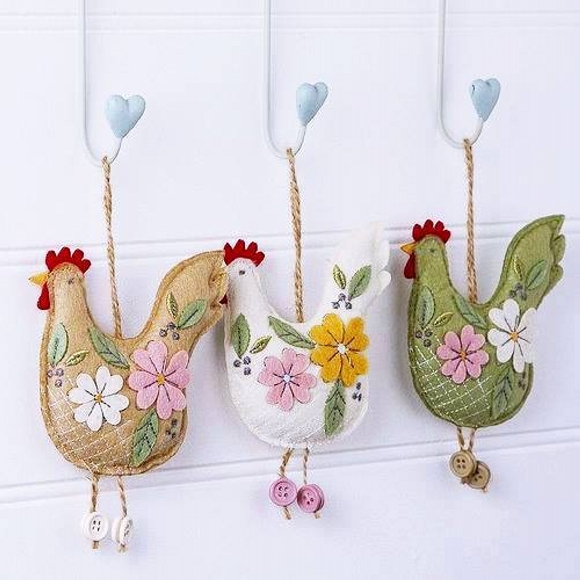 These creative kitchen crafts or the smart pockets would be your best companion when it comes to the proper arrangement of your crockery. Put the forks, knives and spoons separately in each fabric pocket so that it doesn't take time to sort out.

And lastly these fabric recycled fruits are more than a decoration piece for your kitchen. Just don't think that a place like kitchen can't be decorated, but if you are smart enough you can workout such smart creative kitchen craft ideas for the decoration of your place. Make them using the common house hold accessories.