Plans to Recycle Wood Pallets
There was a time when we used to make plans for hanging out, watching movie, or going hiking. But the time has changed now, the passion is also changed like at this time we make different plans for recycling the wood pallet projects. This journey is going pretty smooth and we are so damn happy spending our time this way. We have got some countless wood pallet recycling plans in our database where we have recorded them while the process, here we have brought you guys some of them. These plans to recycle wood pallets would help you lining up new projects.

I think this is one of the best ideas and designs that we have ever used in making some furniture range. We see here a traditional wood pallet bench along with a four seated pallet wooden couches in three different units which have got a best shape.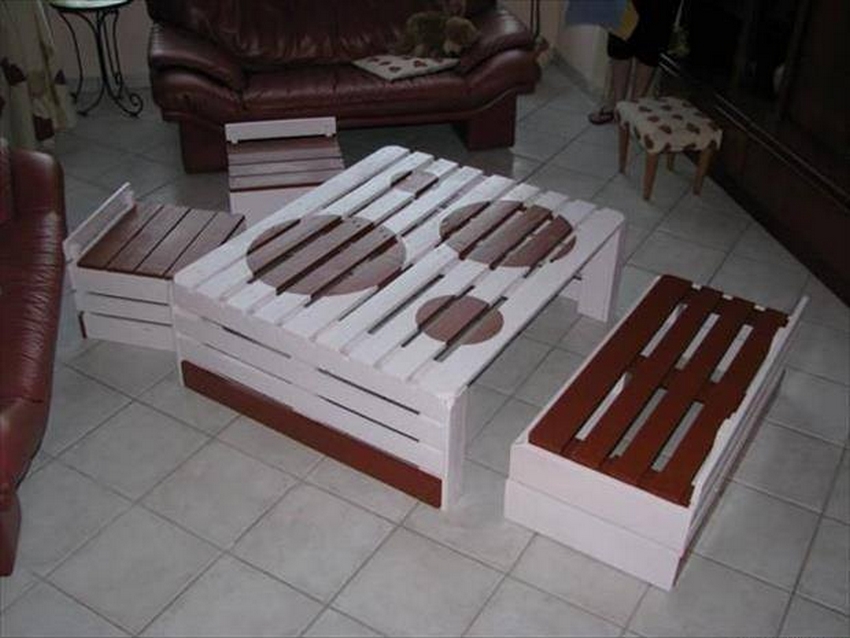 Don't get astonished to see this contradiction of the shades in both separate wood pallet couches. One of them was deliberately left rustic like that, while the other one is properly finished by our smart wood pallet crafters, in both shades the couches look quite good.

To give you guys a whole detailed view of this specific project we have bothered to take a heli cam view of this project. This is basically a swimming pool set up all made with the wood pallet planks. There is a proper entrance area along with the ladder leading to the top of the pool.

Wow, among all the other wooden pallets repurposed raised gardens this one seems like best of all. It has got such a pretty shape, a huge space is left in the middle for plantation purpose, and all around the walls it has got some additional racks for placement of further planter pots.

I simply adore this customize wood pallet couch. From here it looks as if this was made with some perfect timber gained from the wood pallet, but it isn't the case in actual. We always have to do some finishing measures on the wood pallet to make it look like this.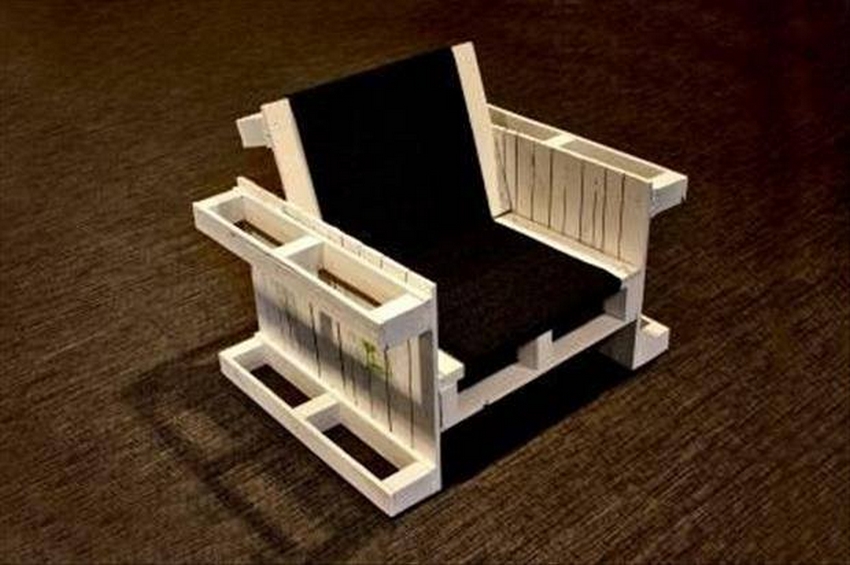 Ok, you guys like this outdoor pallet wooden repurposed swing? It has got a perfect shape, the axle or the base is like the ones we see in public parks and places, while the inner wooden seat is like the ones that we see in some lavishly organized houses.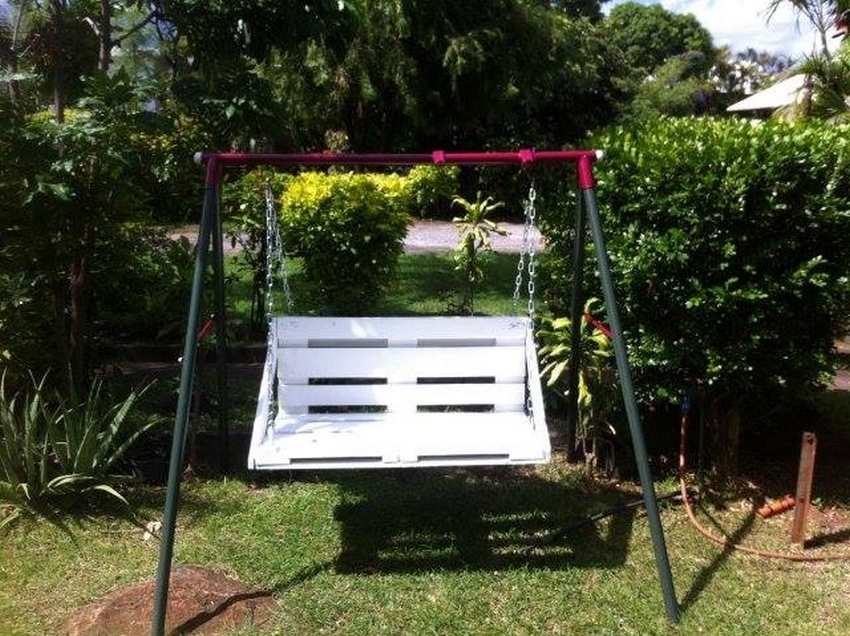 Well, I guess no detailed clarification is needed to define this specific pallet wooden table. As this is pretty clear it carries a shape of a formal pallet wooden desk that is used in some commercial offices or some official sites and it is also made perfectly with all required portions and features.

This is clearly a farm house away from the noises of the city and its fast life. Here we see the patio of the house having a complete covered up area with the shipping wood pallet deck, plus it has also got a detailed and comprehensive furniture range too.

These sun loungers are also cute. Seeing at their design and shape it seems like the pair is meant to be used by some couple as the back of one is a bit high while the other's a bit sloppy and bent.

In the west we usually use the wooden fencing to define the actual owned areas rather than constructing proper concrete walls. So when you have to use the wood in so much larger quantities it becomes a headache. In this situation the shipping wood pallet would be the best available substitute to you guys.

As you guys know very well that I am obsessed with the coffee tables. People have vintage or sports cars in their collection, but I am such a fanatic wood pallet crafter who owns  a large range of wood pallet made coffee table with me.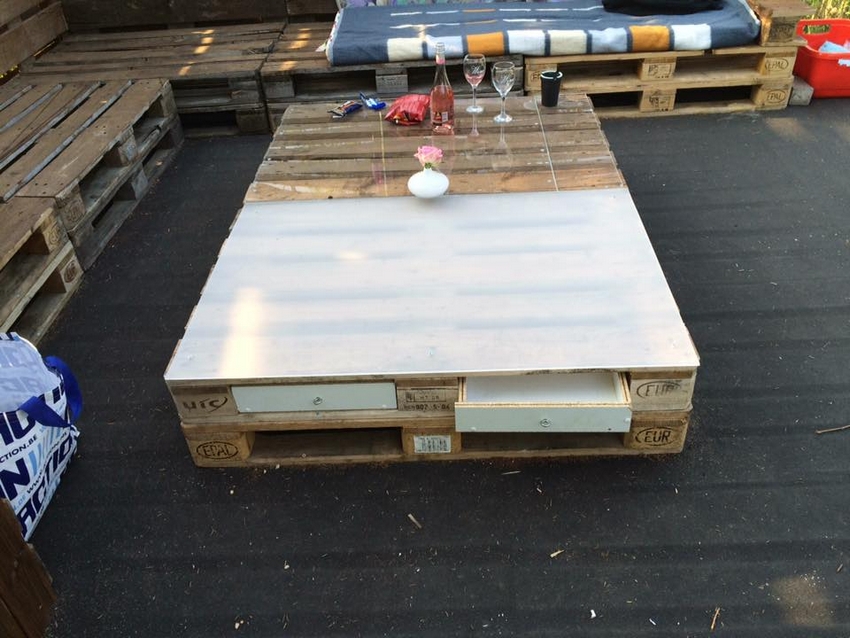 Just see how much arrangements we have done for mere gardening tools or for placing some planter pots like we have created this huge pallet wooden upcycled cabinet with all the essential portions that are normally needed for a planter potting table. This is a sort of glimpse of your entire green landscape right in the front.

And here actually the crafter were probably in a bit hurry and they wanted some quick solution for the placement of shoes, they wanted a proper shoe rack but meanwhile they didn't want to get indulged in heavy cutting and measuring things, so just see what they came up with.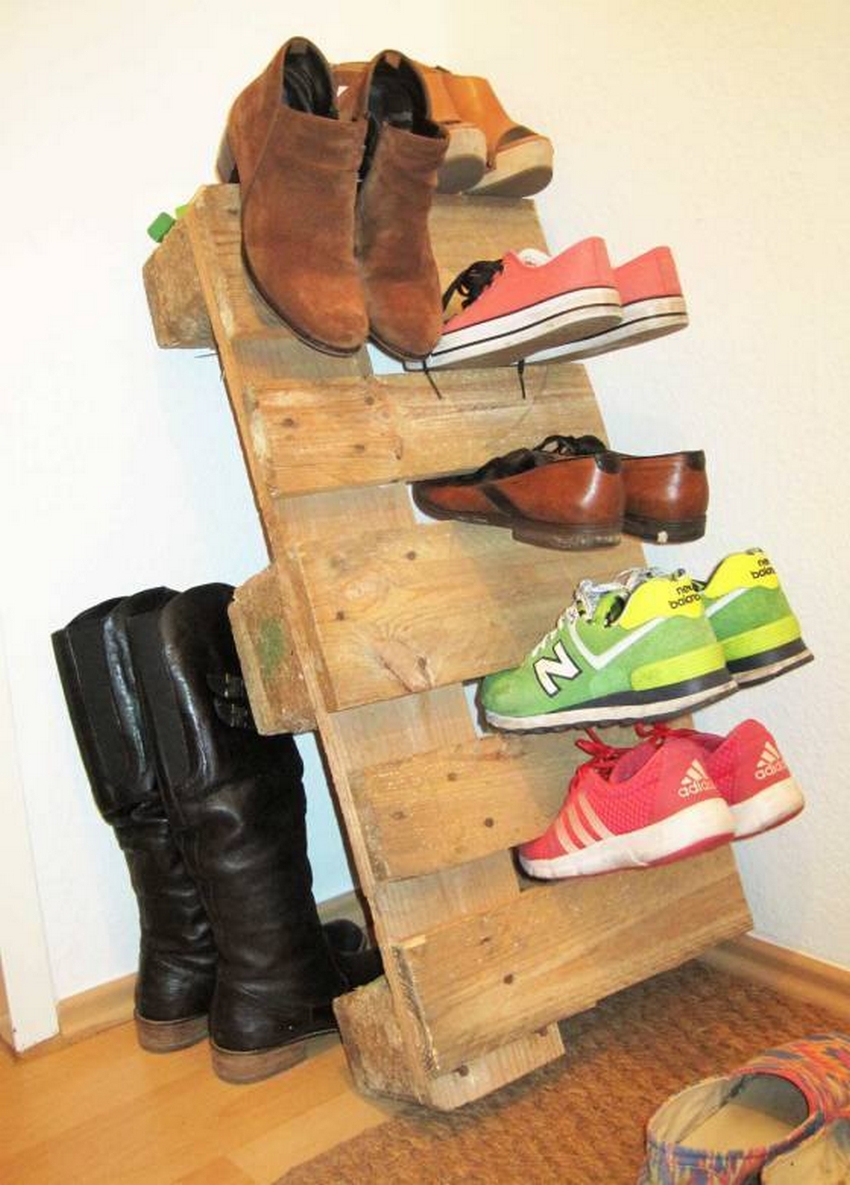 Well, this kind of wood extravaganza could only be afforded when someone is a smart wood pallet crafter because if so much stuff is taken from the market you pocket would be drained off and your finances would be in shambles so just think about it.

This is an ideal wooden pallet room bed for students living in hostels or as paying guests. But they can also be placed inside the houses too for personal use. Like it has got some huge space for storage and also a decent headboard at the back.

And I am simply loving this pallet wood made coffee table. It has got a unique shade, plus there is a lot of space right inside the table top where a lot of stuff could be placed. This time the legs pattern is also different and finally the glass top has escalated the outlook further.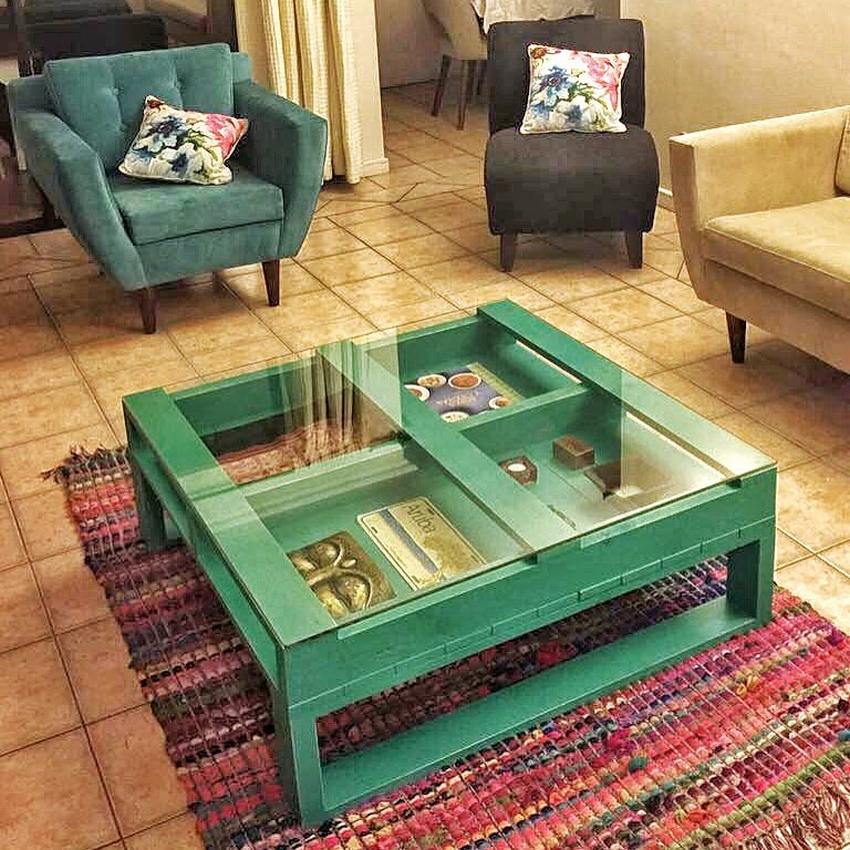 Why you guys are getting confused, this is a pallet wood ucpycled plain wall shelf. This is not essential that we always bring you guys some shining and fancy wood pallet projects, such dull and artistic pallet wood projects are also essential sometimes to fill the space of artistic lacking.

And in the end we just wanted to end on this smart single pallet wooden repurposed room bed that would I guess be ideal for the kids and adults equally. With a decent headboard and a stylish frame this would be an awesome addition inside your house.